Rowan University, through its Board of Trustees, has appointed the following individuals as members of the SJTP Board of Directors:
Marlene Asselta
President - Southern NJ Development Council
Marlene Z. Asselta is President of the Southern New Jersey Development Council (SNJDC), a non-profit organization founded in 1951 that promotes responsible economic development in South Jersey. In 1985 when Asselta accepted the position, her goals were clear – promote business growth in the region and increase membership. Under her leadership, the SNJDC has grown to more than 350 member organizations and more than 700 members reaching from South Jersey to Central and Northern New Jersey, Pennsylvania, Delaware, Maryland and beyond.
In addition to the SNJDC, Asselta is a Founding Member and Chairwoman of the Glassboro Economic Development Corporation (GEDC). Through Asselta's leadership and working together with local, State and Federal government officials, the GEDC has been the recipient of over $2 million in grants for economic development, business attraction and retention, façade improvements and transportation projects.
She has won numerous awards including the New Jersey State Jaycee's Outstanding Young Woman of the Year Award; the Vineland Children's Residential Center's Citizens Award, and The Press of Atlantic City's Women of Distinction Award, NJ BIZ's magazine's 50 most influential women in New Jersey, the 2008 Girl Scout Award for "Women of Distinction" and the "Policy Makers in the Garden State" award presented by the Executive Women of New Jersey. The Southern New Jersey Development Council and Asselta have received numerous citations and proclamations by the State of New Jersey General Assembly, Senate and Governor's Office for their continued commitment to economic development in the region.
Thomas Christiani - Graduate Student Representative
Mr. Christiani was one of the first students to enroll in the new Ph.D. program in Engineering offered by Rowan University. He was awarded the William L. Maxwell Scholarship as a Master's student in 2013 and currently serves as a Graudate Teaching Fellow. His research interests are in the areas of biomechanics, biology and polymer engineering.
Lawerence DiVietro, Jr. – Chair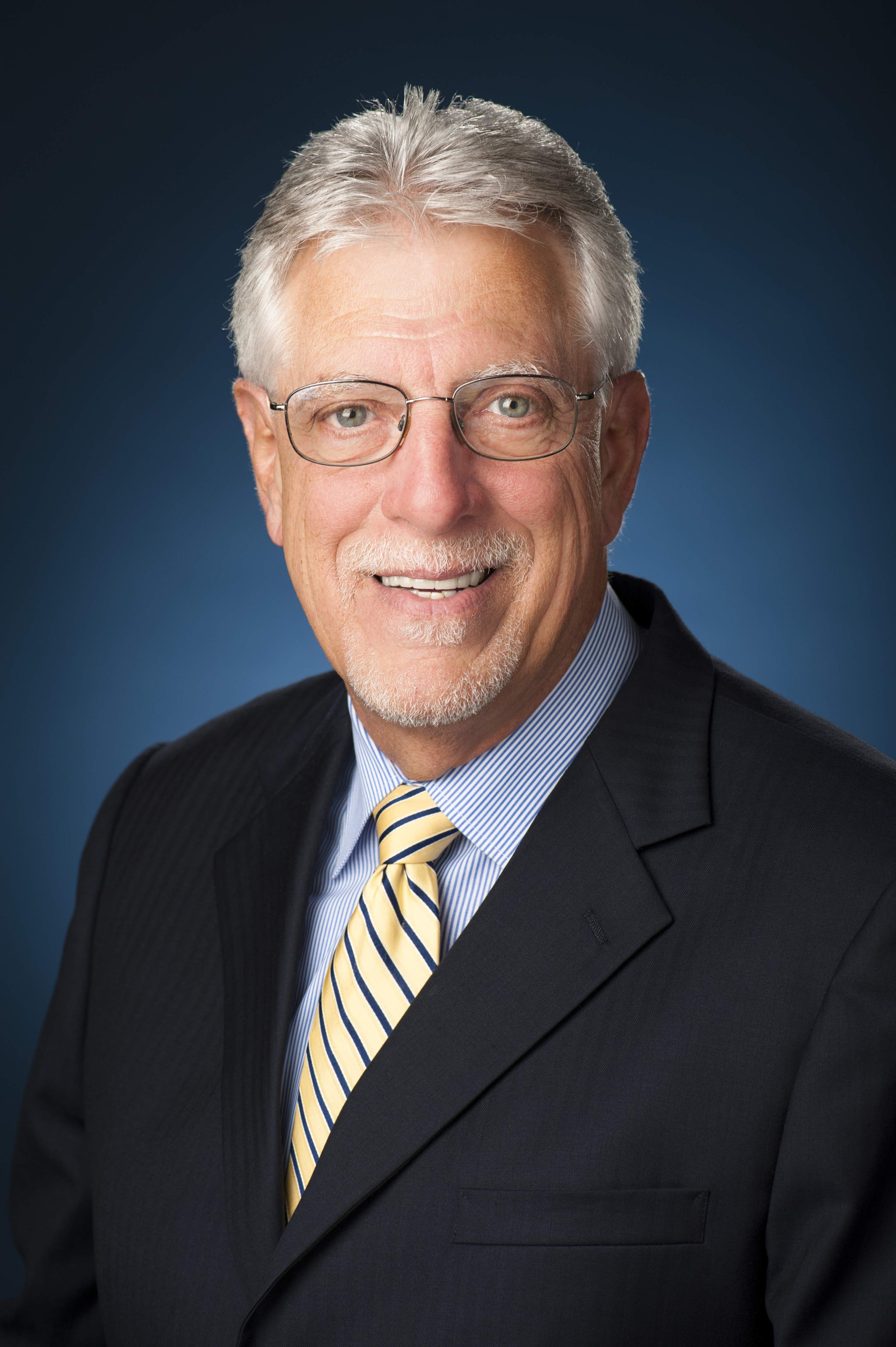 President/CEO - Land Dimensions Engineering
Larry DiVietro is President and CEO of Land Dimensions Engineering, a land use planning and site development design company. He founded Land Dimensions in 1979 and the company has enjoyed continued growth and expansion as it provides clients expertise in land use management through land surveying, land use planning, site development engineering, landscape design and environmental engineering. Mr. DiVietro is a Licensed Professional Land Surveyor and Professional Planner in the State of New Jersey and Certified Member of the American Institute of Certified Planners.
He serves as Vice Chairman of the Gloucester County YMCA, on the Board of the Southern New Jersey Development Council, and is a member of the American Institute of Certified Planners in additional to a number of professional organizations. Mr. DiVietro is a former member of the Board of Trustees of Rowan University.
Hannah Hoag – Graduate Student Representative
Ms. Hoag graduated from Rowan University in 2016 with a Bachelor of Science in Biochemistry and Concentration in Honors Studies.  She is currently a Teaching Fellow and pursuing her Master's degree in Pharmaceutical Sciences.
Dr. Ali Houshmand – Ex-officio
President - Rowan University
Dr. Ali A. Houshmand became Rowan University's seventh president in June 2012 after serving approximately six years as provost/senior vice president, CEO and interim president.
As provost/senior vice president for Academic Affairs, Dr. Houshmand made an immediate impact: he helped established the College of Graduate and Continuing Education, oversaw the restructuring of the summer school and graduate school, created a University-wide revenue-sharing model, and established the Office of Institutional Effectiveness and Planning.
During his interim presidency and the early part of his presidency, Rowan University continued to partner on some of the most important projects in its history, including the cofounding of Cooper Medical School of Rowan University (CMSRU) with Cooper University Health Care and the construction of Rowan Boulevard, a historic public-private-public development.
Sam Jones, Jr. 
Founder/Consultant - SJ Transportation Co, Inc.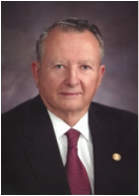 Mr. Jones founded SJ Transportation Co., Inc. in Woodstown, in 1971 and remains a consultant for the firm. Additionally, he is owner and president of SJ Venture Capital Co., Woodstown. In addition to serving on the Technology Park Board, he is Chairman of the Salem Community College Foundation Board. He also serves on the boards of the businesses Viewpoint, Inc., New York City, and Fogg Enterprises, Carney's Point, N.J. He was director of Woodstown National Bank & Trust Company (now The Bank); a member of the Salem County Utility Authority for 25 years; and a president of Tri-County Community Action Agency, Bridgeton.
His other business activities have included serving on the boards of MetaCreations, Inc., (now Viewpoint), New York City; Cardinal Technologies, Lancaster, Pa.; Symbus Technology, Inc., Waltham, Mass.; Fulton Financial Corporation, Lancaster, Pa.; Techmar, Inc., Canton, Mass.; and Jevic Transportation, Co., Delran.
Christopher Laing
Vice President- University City Science Center

Mr. Laing has been the Vice President of Science and Technology at University City Science Center since 2010, where he has invested in commercialization  and start‐up development by designing and implementing a suite of programs including a regional healthcare proof‐of‐concept program (QED Program, 2009) engaging 22 research institutions ($1.4B in annual R&D), and a board of more than 50 investors. Among 20 funded projects, six licenses have been executed, and approximately $12 million in follow‐on investment has been raised to date. Additionally, a systematic process to launch new life science companies (New Ventures Program) providing business model, product development, fundraising, strategic partnership, and market development support, which helped more than 30 companies raise more than $20 million in SBIR and STTR funding.
Lisa Morina 
Vice-President - Government and External Relations for Kennedy Health System
Ms. Morina is Vice-President of Government and External Relations for Kennedy Health System,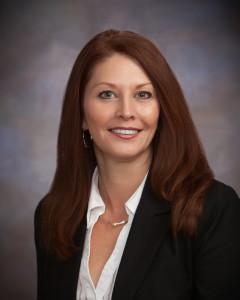 one of the region's premier healthcare systems.  In this position, Lisa works to ensure the mission of Kennedy is represented across all lines of government, community, business and trade association stakeholders.
Prior to joining Kennedy Health System, Lisa served as the Director of Economic Development for Gloucester County.  In this capacity she was responsible for county economic, community and workforce development programs.  During her tenure Lisa worked on projects which brought over $600 million in new investment into the county including attraction projects for 102 new build, expansion or relocation projects.  These projects encompassed 5.7 million sf of new or expanded industrial space (a 19% increase in the county's total industrial footprint) and created or retained 6,719 jobs in Gloucester County.  Lisa's work was recognized by local, regional and state officials.  As Director, Lisa had oversight of business attraction and retention, county tourism, brownfields redevelopment, community development block grants, home rehabilitation program, the county Workforce Investment Board, and job counseling and training through the county One Stop delivery system.
Previously Lisa worked in the community college sector where she secured over $5 million in customized training grants, supplying over 100,000 hours of classroom training for over 6,600 incumbent workers each year.  She also held business development and consulting positions, providing project management training and project consulting to Fortune 100 companies in the chemical processing industry.
Lisa is an active member in a number of community and business organizations.  She serves on the Board of the Southern NJ Technology Park @Rowan University, is a Trustee and Secretary for Southern NJ Development Council, and is Secretary for the Gloucester County Chamber of Commerce.  She is co-chair of the Dean's Advisory Council for the Rowan College of Engineering, and also serves on the American Heart Association Go Red for Women Leadership team. She is an active member of the NJ Hospital Association. Lisa was recently selected to serve on the evaluation committee for the International Economic Development Association annual awards program.  Lisa has a B.A. in Communications from Rowan University and an M.S. in Organizational Leadership from Cabrini College.
She is currently serving her second term as a school board member in Greenwich Township where she lives with her husband Nick and son, Adam.
Michael Muhlbaier – Secretary
President - Spaghetti Engineering Enterprises
Mr. Muhlbaier is an entrepreneur and the President of Spaghetti Engineering Enterprises, a product development company focusing on technologies for use in the automotive industry. He received both his BS and MS from Rowan University in Electrical and Computer Engineering.
Anthony Perno III, Esq.
Chief Executive Officer - Cooper's Ferry Partnership
Anthony Perno is the CEO of Cooper's Ferry Partnership, a non-profit real estate development corporation based in Camden, NJ. Joining Cooper's Ferry in 1999, Anthony developed and administered several major infrastructure initiatives throughout Camden, including the Interior Gateway Initiative, the extension of Wiggins Waterfront Promenade, and the Camden GreenWay. Other significant initiatives developed by Anthony included the historical rehabilitation of Johnson Park and the Camden Home Improvement Program (CHIP).
Recognizing the importance of community service, Anthony serves as a board member for the St. Joseph's Carpenter Society and the Battleship New Jersey. Anthony was appointed in 2005 to the Camden County Open Space Commission. In 2011, Governor Chris Christie appointed Anthony to serve on the UMDNJ Advisory Committee to evaluate the medical education system in New Jersey. He is also the Assistant Director for both the Burlington and Camden County YMCA Model United Nations and New Jersey Youth & Government Programs. Anthony participated in both of these programs as a high school student and sees his continued involvement as an opportunity to give back to the next generation of leaders.
Admitted to the bars of Pennsylvania and New Jersey, Anthony is a Truman Scholar who received a Law Degree from Rutgers University Camden Campus in 2005. He studied Economics and Political Science in the Honors program at The College of New Jersey and received a B.A. degree with Honors from the Political Science Department in 1998. He graduated valedictorian of Overbrook Regional High School in 1994.
A third generation New Jerseyan, Anthony grew up in the suburbs of Camden in the Borough of Lindenwold. In 2000 Anthony and his wife Jennifer moved to the City of Camden, where they lived in the Cooper Grant Neighborhood for the next six years. Today, Anthony and his wife Jennifer live in Merchantville with their sons A.J. and Nicholas, where he serves as a volunteer firefighter to the local Niagara Fire Department. In 2010, Anthony was re-elected to a three-year term on Merchantville's Borough Council. During his term on Council, Anthony championed the adoption of the Abandoned Properties Act and supported investment in the Borough's aging infrastructure.
Dr. Donald Sebastian
President & CEO- NJ Innovation Institute at NJIT
Dr. Donald H. Sebastian is the President & Chief Executive Officer of the New Jersey Innovation Institute (NJII) and Senior Vice President of Technology & Business Development at New Jersey Institute of Technology.  NJII is an NJIT 5.01c3 Corporation that is a new model for business innovation serving key industrial clusters that anchor the state and national economy.  Under his leadership, the university's sponsored research has more than doubled to $110M in 2014, placing NJIT fifth among polytechnic universities in the nation. In 2006, he was inducted into the New Jersey High-Tech Hall of Fame.
Recently, Dr. Sebastian led the effort to form a statewide Health Information Technology Extension Center that is initiated with $25M in federal funding.  The Center has engaged over 5000 NJ primary care physicians to move from paper-based to electronic health record systems and integrate with a statewide health information network and established itself as the most successful center in the national program. At the same time, he oversaw the creation of the NJIT Solar Energy Center – an international, industrially sponsored effort that is producing next-generation, thin-film solar cell technology.
Dr. Sebastian received his Bachelor of Engineering at Stevens, graduating as valedictorian of the class of 1974, was a Tau Beta Pi National Fellow, and member of Gear & Triangle activities honor society, Khoda leadership society and the Varsity S club. He received his Masters of Engineering from Stevens in 1975, and the Ph.D. in Chemical Engineering in 1977.
Manning Smith III – Vice Chair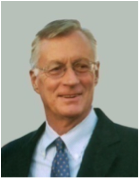 President - Indel, Inc.
Manning J. Smith III is President of the Diversified Technology Group of Indel, Inc., Rancocas, N.J.,  a New Jersey-based group of engineering and technology-based companies delivering diverse technology and manufacturing a wide variety of capital equipment.  Starting as Director of Corporate Development and advancing to Group Vice President and Group President, Smith has been closely involved with the company's growth worldwide. He received his BA degree from Dartmouth College and received his MBA from Wharton School of the University of Pennsylvania. He is a Certified Public Accountant.
Manning is a Director of the South Jersey Technology Park at Rowan University and has been active with the Marine Corps Scholarship Foundation since 1992.  He and his wife, Ginny, have established MCSF Memorial Scholarships in honor of his father, LCDR Manning J. Smith, Jr., USNR (Ret.) and his uncle, Capt Lowell H. Smith USMCR.
Smith received the Philadelphia Committee Globe and Anchor Award in 2008.
James Tarangelo – Treasurer
Managing Director/Consultant – JLJ Partners, LLP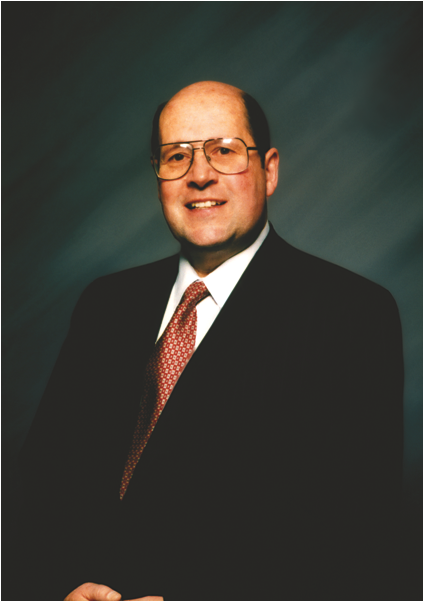 For the past several years, Jim has been working as a consultant in mergers and acquisitions and the commercial development of new technology. He led efforts to develop an acquisition strategy and help implement a plan that enabled his client to become an active player in the acquisition field and complete a number of deals. Currently, he is assisting both domestic and overseas companies in their efforts to develop new markets for existing products, evaluate new technology and develop commercialization plans and licensing strategies.
Earlier in his career, Jim worked for ARCO Chemical (now Lyondell) for 25 years in a variety of assignments in strategic planning, mergers and acquisitions, commercial and technology development and general management.
Jim is a member of the Board of Directors of SJTP at Rowan, Chemical Engineering Advisory Committee and The American Institute of Chemical Engineers. He holds an MBA from Bernard Baruch College, Master of Science Degree from Polytechnic Institute of New York and a Bachelor of Science Degree in Chemical Engineering from City College of New York.
Melanie Willoughby
Senior VP- NJ Business & Industry Association
Melanie Willoughby is the Senior Vice President for Government Affairs at the New Jersey Business & Industry Association (NJBIA).  As the senior executive at the largest statewide business association in the country, with over 21,000 business members, she is invited to speak for business before many organizations in the State.  She oversees the development of association legislative and regulatory policy through the management of nine policy committees, advocating on behalf of business with state and federal executive departments and agencies.
Prior to joining NJBIA in 2003, she served for eighteen years as the President and CEO of the New Jersey Retail Merchants Association, the statewide retail business organization, representing over 3,500 stores with over seventy-five percent of the retail sales in New Jersey.   She was also the Executive Director of the New Jersey Council of Chain Drug Stores, handling pharmacy issues for the chain drug industry.
Ms. Willoughby serves on many State Boards and Commissions, advocating many issues from healthcare reform to employment & labor policy, workforce development and innovative research in business & higher education.