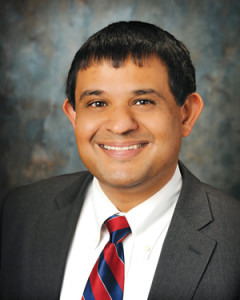 This is a time of unprecedented growth and change at Rowan University, and our faculty's accomplishments in research, scholarship and securing external grants reflect the transformation that is under way. Despite a challenging funding environment, Rowan saw a 56 percent increase in grant funding to secure new awards exceeding $9 million in the previous fiscal year. Our faculty members have embraced the spirit of innovation and entrepreneurship, generating increasing numbers of invention disclosures that are being leveraged into patents. With the opening of the Cooper Medical School of Rowan University in Camden, N.J., the opportunities for research, collaboration and outreach into our community grew significantly.
The South Jersey Technology Park on our West Campus has begun to expand its efforts to strengthen the research infrastructure of the University and fulfill its role to establish a technology-based entrepreneurial economy in this region. In the 45,000-square-foot, LEED®-certified, state-of-the-art Samuel H. Jones Innovation Center, faculty and students in 16 engineering research and development laboratories interact with 15 small businesses in the Rohrer College of Business Incubator. Together, the research and development labs secured more than $1 million in new research awards, and the small businesses generated more than $1 million in revenue.
Our faculty have demonstrated national (and international) credibility in the following four areas: Sustainability and Community, Infrastructure and Materials, Health Sciences and Biotechnology, and Computation and Information. The breadth of our expertise and the multidisciplinary connections that we have made are remarkable. We have a firm commitment to the economic development of Southern New Jersey. We are eager for collaboration — with other universities, industry, federal and state agencies, municipalities and local government, and entrepreneurs.
I invite you to visit our Glassboro campus, the South Jersey Technology Park and our Camden campus. Meet with our faculty and students as they share their enthusiasm and showcase their research work, and consider the opportunities for locating your business here.

Shreekanth Mandayam, Ph.D.
Vice President for Research
Executive Director of the South Jersey Technology Park