Thwarting a Public Health Threat
As researchers scramble to develop innovative new drugs to treat infections triggered by antibiotic-resistant bacteria, the key to outwitting these crafty microbes may have been hidden inside the human body all along.
Through a $292,351 grant from the National Institutes of Health funded by the American Recovery and Reinvestment Act of 2009, a team of researchers led by Dr. Greg Caputo, assistant professor of chemistry and biochemistry, is examining host defense pep tides, molecules in the body that naturally fight infection.
"We've taken several of these host defense peptides, and we're trying to understand on a molecular level what makes them good killers of bacteria but inhibits their ability to damage host cells," Caputo said. Researchers not only are studying what enables them to do that on a molecular level, but they also are altering the peptides to determine whether this change affects their ability to function as effective antibacterial agents.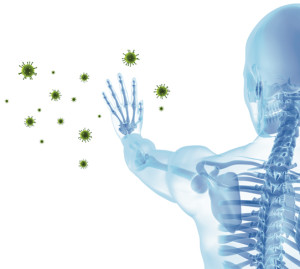 "These peptides offer an interesting alternative because they've been part of our immune system throughout evolution," Caputo said. "What this tells us is bacteria haven't been able to evolve a resistance to this type of molecule. So if we can figure out all the beneficial properties of these molecules-what makes them good killers and what makes them selective-we can potentially develop a class of antibiotics that is more resistance-proof than some of the conventional antibiotics on the market right now."
Gaining Ground on Tissue Damage
Vital technology produced at the South Jersey Technology Park could someday reduce the risk of death and disability after heart attack and stroke.
The CoolGuide Catheter, designed to rapidly cool the blood during emergency angioplasty, was invented by Dr. Thomas Merrill, assistant professor of mechanical engineering and CEO and co-founder of FocalCool LLC, a medical device startup located in the South Jersey Technology Park. This intervention would reduce cell death and tissue damage after a heart attack.
Based on this technology, Merrill and his team also developed a new device for stroke patients, which pumps cooled blood through a carotid artery to minimize brain damage.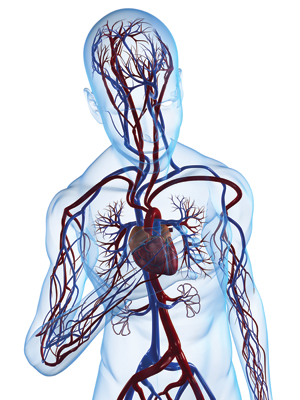 "In the event of a heart attack or stroke, if blood flow is reduced, tissue damage occurs. Our goal is to reduce that tissue damage so that you stay alive and decrease the risk of disability after that event," said Merrill, whose work has been funded by the National Institutes of Health and Dr. Jay Yadav, founder and CEO of CardioMEMS Inc. in Atlanta.
The Technology Park provides Merrill with many resources. Merrill's Rowan research team includes full-time engineers and student interns, including pre-med and mechanical engineering students. The site also offers state-of-the-art facilities. "We have an amazing lab that can afford us the opportunities to do whatever testing is necessary," he said.
Such advances are critical. "Stroke is a leading cause of serious disability and the fourth leading cause of death. And heart disease is the leading cause of death in the United States," he said. Unfortunately, approximately 20 percent of first-time heart attack victims die within one year after the heart attack.
"These are massive health care problems, so even small improvements will impact many lives and save a lot of money," he said.
Taking Aim at Cancer and Diabetes
Cancer and diabetes are leading causes of death and disability. Dr. Catherine Yang, professor of chemistry and biochemistry, hopes research conducted by her drug discovery company, DNJ Pharma Inc., will lead to more effective treatments for these diseases.
Located in the Rohrer College of Business Incubator in the South Jersey Technology Park, the biopharmaceutical company is dedicated to discovering and inventing effective therapeutics for a range of medical needs through innovative and translational research.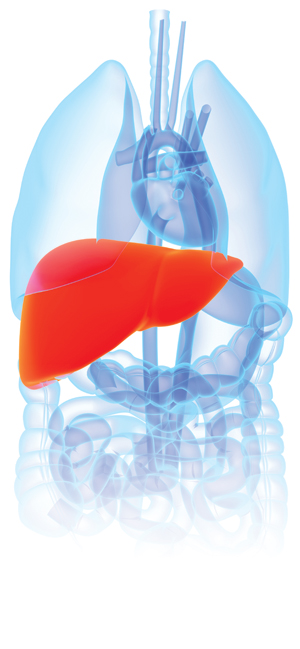 The company already has identified lead compounds that may become potential drugs to slow the progression of prostate and liver cancer. It also is developing a novel compound for diabetes that has demonstrated promising results in regulating the growth of beta cells, which may increase insulin secretion, decrease gastric emptying and reduce blood glucose levels. "We have completed the discovery stage and would like to move on to preclinical trials if further funding is secured," Yang said.
Yang is encouraged by the company's early results. "I believe we will discover and develop effective and safe therapeutic drugs for the medical field at our innovation site," she said. "We're very committed to combatting these diseases to improve the quality of human health."
On this mission, the startup's location provides a wealth of opportunities. "We are surrounded by numerous pharmaceutical companies and other leading universities, so we can access many resources," she said. "In addition, the South Jersey business community promotes entrepreneurship, and the South Jersey Technology Park plays a very active role in connecting Rohrer College of Business Incubator companies."