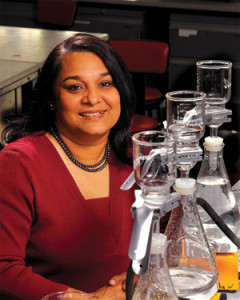 The world's insatiable appetite for clean, viable energy sources continues to press researchers to seek better fuel alternatives.
To encourage this search, the U.S. Department of Energy awarded a $750,000 grant to Rowan's College of Engineering for research on algae-derived biofuels, which could lead to greener sources of energy and aid developing countries.
"The world is becoming more and more energy dependent," said Dr. Kauser Jahan, professor of Civil and Environmental Engineering, who is leading the Rowan investigation. "Not every country in the world has natural resources to produce energy, which is the primary reason many of these countries are poor."
Algae offer a number of advantages over other energy sources because they are easy to find and simpler to grow than plants now used to produce biodiesel fuel. Furthermore, they are not a staple food source in high demand. And after oil is extracted from the algae, the remaining residue could be used as a nutraceutical that may be consumed by humans or animals. In addition, because algae consume carbon dioxide, a major byproduct of industrial gases, they could play a role in carbon neutrality.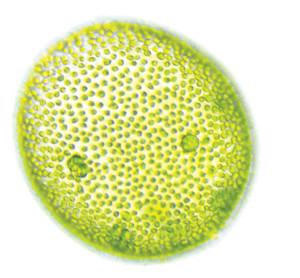 Rowan researchers are collaborating with Algaedyne Corporation, in Preston, Minn., and Garden State Ethanol Inc., in Bordentown, N.J., to investigate the effect of membrane technology on the growth of algae. The  investigation also includes energy and life-cycle analysis studies, which will determine the most efficient and environmentally friendly way to manufacture biodiesel fuel from algae.
Jahan explained, "If it could be done efficiently and in a cost-effective manner, it could change the world."